I was first captured by the title. Then the cover. Then the blurb.
Then I heard this book was 14 years in the making. Fourteen YEARS.
I alternately wanted to weep and gape at the literary genius I was certain these pages would contain . . .
I was not disappointed.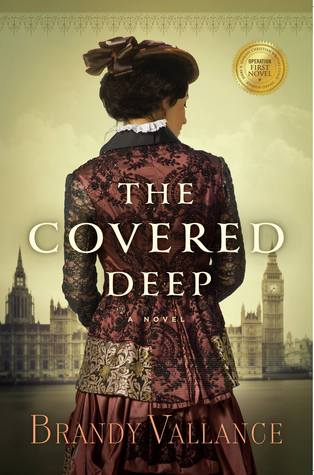 The Heroine: Bianca Marshal
An exceptionally intelligent and adventurous country girl from Ohio, who reads everything she can get her hands on and longs to see the Holy Land almost as much as she longs to meet her knight in shining armor. I liked Bianca, though my first impression of her was bordering on "flibbertigibbet." Then I started seeing similarities between her and me (self-incrimination?), so I gave her a break. :) She had a LOT of growing to do as a heroine, but she braved out her journey and grew into a character to be proud of.
I was guessing about the identity of the true hero of this story until around the halfway point, so I'm not going to give away who he is exactly. Suffice it to say he's an incredibly deep, rounded, perfectly flawed character, and is, at this point, one of my TOP FIVE favorite heroes. He's mysterious, smart, an expert in his field, a man of devotion, but with a harrowing past and thus extremely vulnerable. Deep down under everything else, he's sweet as homemade peach cobbler.
I was awed by the scope of this novel. So many robust historical settings to take in. A Portsmouth, Ohio farmhouse. A London mansion. The British Museum. A luxury cruise ship. The gates of Jerusalem. An ancient Turkish mansion. The Church of the Holy Sepulcher. The Sea of Galilee. I know I'm forgetting something. I'm telling you, the journey was rich, and one of the six main characters is a historian, so you've got a knowledgeable tour guide to sweeten the experience.
I genuinely liked some characters who turned out to be so desperate and wicked, it surprised me. The one I thought was the mastermind, was only a pawn. But that is one of the themes we'll look at below: discerning truth from falsehood. One of the "villains'" fates was unclear to me, and I would have liked to know whether he lived or died or found redemption. Therein is the novel like real life: not all the characters' lives are perfectly tied up with a bow by the end. I was impressed with the plotting and motives of these villains, however.

The Plot:
The mystery, the history, the glistering little details that connect them all. The reader never knows what's coming next or who will do what. I especially enjoyed that volatility, and it kept me reading into the night.


Ms. Vallance leads the reader through myriad senses and emotions with a beautifully poetic, descriptive style I expected to eventually find cumbersome, but did not in the least. I'm looking forward to more of her novels. I only hope I don't have to wait 14 years for the next one. ;)
Discernment, Redemption, Forgiveness. The examination of these subjects in this work was poignant and powerful. Never overtly trite, but played out in the characters' actions and emotions. The inter-workings of all the characters' motivations and goals was mind-boggling to try and figure out (though fully explained by the end), so I just kept reading instead and enjoyed the story in bite-sized bits as the master plot unfolded.
I admit, I wish the ending would have lasted longer. Thinking back, I don't know that there was anything more to be said, but I'm one of those types who like to bask in the afterglow when things are finally (mostly) right with the world again. I read on after the last page and soaked up the acknowledgements and author's note, both of which added to the poignancy of turning the last page.
I have the strongest urge to speak with a British accent after reading this novel, even though the heroine is American. I also can tell the author spent years perfecting this work. The vivid descriptions, the spot-on emotions, the character development . . . Kind of makes me despair of ever writing something this good! I'm so happy to have read it, though, and can't wait to see what else comes from the pen of Brandy Vallance.
I loved the journey of this novel so much, I'm giving away a paperback copy!
Don't worry, I'm keeping a copy for my keeper shelf, too. ;)
To enter:

follow my blog using the button in the right sidebar, then comment letting me know you followed.

So I can contact you if you win:

Include your email address in the following spam-free format: email (at) address (dot) com.

For an extra entry:

tell me your favorite film version of a Biblical character's story (Esther, David, Moses, etc.) or a period drama (Pride and Prejudice, Jane Eyre, The Scarlet Pimpernel, North & South, etc.)
GIVEAWAY ENDS: Saturday, January 31, 2015.
If you can't wait on winning the paperback, the e-book is on sale for $1.99 right now for Kindle you can buy it HERE.